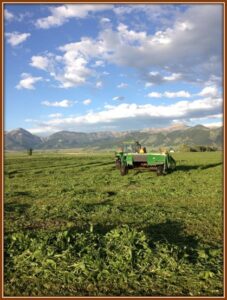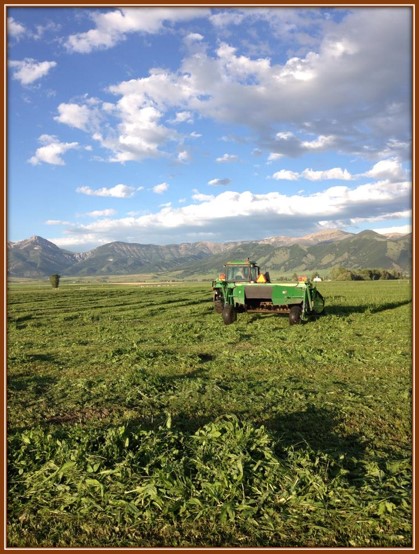 The Montana Organic Association (MOA) brings together people, businesses, organizations, and agencies working to develop Montana's organic sector and building its community. MOA is proud of its legacy that has led Montana to be a national leader in organic production. But MOA is more than organic production; it also serves to educate about organic products including food, fiber, and non-food items like cosmetics and household supplies, and provides strategies to limit the use of chemicals in everyday life. MOA advocates for policies that protect the environment, promote healthy living, and support individuals, farms and businesses that are actively engaged in developing sustainable businesses and communities. MOA accomplishes this through hosting events, serving as an educational resource, providing networking opportunities, and through its communications channels.
MOA is a 501(c)6 non-profit trade association. It relies on membership, grants, sponsorships, and advertising to provide its services and resources to Montana's organic community.
MOA will once again provide "Organic University," a free virtual workshop focused on organic certification that includes developing your organic system plan. This workshop is part of MOA's annual conference, this year delivered virtually.
In addition to sessions given by professional organic inspectors, Organic U features accomplished farmers and ranchers sharing their common-sense experience gained through years of practice. The workshop begins in December. Sign up today!
Renew your MOA membership TODAY!!
All MOA memberships expire on December 1, 2021.
MOA wants to connect you to the resources you need to help you with your organic needs. Check out the helpful and handy links.
Learn More
MOA relies on networks established with affiliates and generous sponsors to stay up-to-date with the ever-changing organic industry. Sponsors and affiliates are valuable allies; please support them.
Learn More
Get Involved! Join MOA!
MOA has several affordable membership options: Individual, Household, Farm/Ranch/Business, and Organic Business. MOA also offers premium Sponsor and Lifetime memberships.  Join MOA and help grow Montana's organic community.
MOA is a diverse community. There are many ways to participate: attend a farm tour, volunteer, read "Organic Matters," MOA's quarterly newsletter, advertise and sponsor.
Thank you, MOA Annual Sponsors!!
Follow MOA