Montana's Organic Voice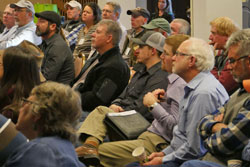 Since 2002, The Montana Organic Association has been the voice of Montana's organic community. MOA is a nonprofit 501(c) 6 organization that provides education, information, support, assistance, promotion, and representation for organic producers, processors, handlers, retailers, consumers, researchers, agricultural service providers, and other interested parties. MOA believes that the organic movement is the one best hope for keeping small family farms viable while providing clean, nutritious, and safe food to the community; helping secure our food system by supporting farm diversity; and contributing to a healthier environment which helps protect our precious wildlife and natural resources.
MOA'S MISSION
MOA's mission is to advocate and promote organic agriculture for the highest good of the people, the environment and the state's economy.
MOA works pro-actively to:
Promote a robust National Organic Program that strengthens family farms through meaningful and coherent regulations.
Educate consumers (and others) about organic standards to help them make informed food choices.
Aid farmers making the transition to certified organic production.
Provide networking opportunities.
Support organic research to help farmers continue to meet organic production challenges.
Work collaboratively with other organizations to achieve MOA's mission.
MOA's Board represents the diversity of Montana's organic community. Board members participate in Board and Committee meetings throughout the year to ensure that MOA carries out activities to meet its Mission. MOA is staffed by Jamie Ryan Lockman, it's Executive Director. Visit the MOA Board and Staff page to learn more.
WHY JOIN MOA?
Keeping farming viable in the State of Montana is the best way of maintaining the natural beauty and allure of our open spaces, plentiful natural resources, abundant wildlife, and numerous outdoor recreational opportunities. The certified organic family farmer enhances their land and resources through more sustainable farming practices such as crop rotations, limited inputs, careful water application, use of natural systems for pest and weed control, and working with, not against, wildlife. Your membership helps support Montana organic farmers in these efforts and assures that the beauty and diversity of Montana's natural resources remain for generations to come. Every member is important and has a voice in the decisions made by MOA. We pool the resources of Montana's organic community to represent our members. Here are a few ways you will benefit:
Educational Events
MOA sponsors tours of certified organic farms, ranches, and businesses. These tours are opportunities to observe and learn from people who operate successful organic systems.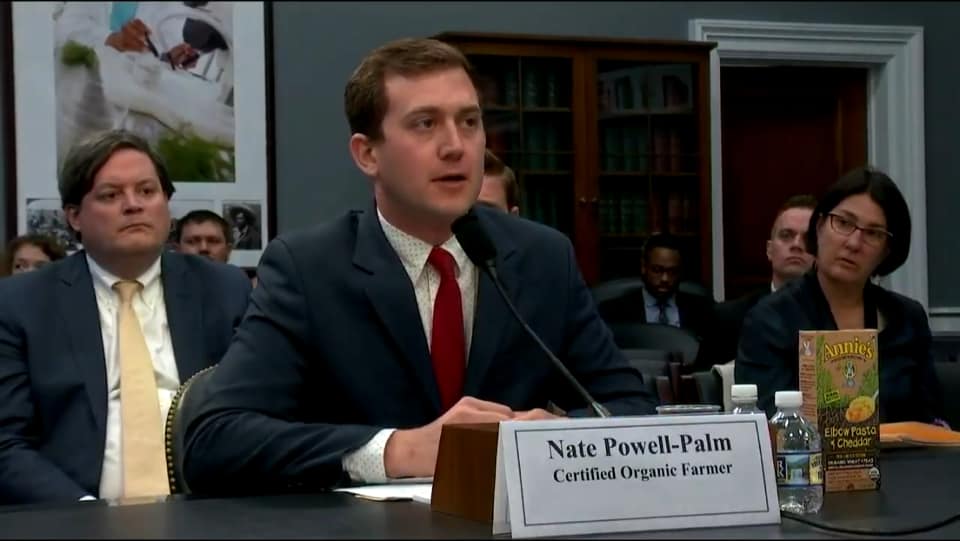 Political Leverage
MOA represents your interests in politics, schools, and with governmental agencies by:
Encouraging organic research and education in Montana's university and educational systems.
Supporting legislation to benefit organic agriculture at the state and national levels.
Advocating for strong organic programs and supportive policies at the Montana Department of Agriculture.
Promoting strong national organic standards by the USDA's National Organic Program.
Networking and Contacts
MOA membership creates opportunities for producers, handlers, and consumers to work together, learn from each other, and form positive relationships. MOA also works with businesses and USDA accredited certifiers to that same end. We maintain a mutually supportive relationship with other agricultural groups in Montana.
Surveys
Researchers and students frequently request to conduct surveys through MOA's membership and at the MOA Conference.
MOA requires that surveys be relevant to MOA's membership and mission, have faculty oversight, and Institutional Review Board (IRB) approval, if appropriate.
Survey requests may be included in our newsletter, pending approval. Please consult the quarterly Organic Matters newsletter schedule.
MOA does not send out excessive emails to its membership.
Check with us before you plan your survey. moamembership@gmail.com
MOA keeps in touch with members through its quarterly newsletter, Organic Matters, which includes:
Important state and national organic issues.
Editorials and positions of MOA and MOA members.
Calendar of organic events.
Updates of ongoing work at MOA.
Advertisements and classified advertising opportunities.
Online archive of back issues.
Annual Conference & Meeting
MOA plans an annual conference rotated to locations around the state. Each conference covers a variety of agricultural disciplines, interests, and organic viewpoints. MOA conferences offer workshops, panel discussions, great food, entertainment, and informative, nationally recognized guest speakers. The MOA Annual Conference & Meeting is a time for members and vendors to renew friendships, listen to motivating and educational speakers, meet new customers, display organic wares, elect board officers, and attend to MOA business.
WHO SHOULD JOIN MOA?
Anyone who cares about the food they serve their families and children.
Anyone who cares about the stewardship of our natural resources.
Anyone who cares about preserving the small family farm.
Anyone who cares about truth in labeling and maintaining food security.
Anyone who is concerned about the proliferation of harmful chemicals and genetically engineered organisms into our environment.
Anyone who is concerned about the inhumane treatment of food animals in conventional farming systems.
Anyone who is concerned about the health and well-being of their families.