17th Annual Conference and Business Meeting, December 5 - 7, The Commons, Bozeman, MT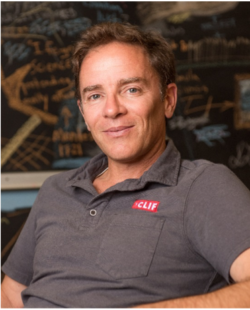 MOA is pleased to announce Matthew Dillon, Senior Director of Agriculture at Clif Bar as the 2019 Conference Keynote Speaker.
Sponsors and advertisers are the key to a successful MOA conference. Please thank and support them!
MOA has organic t-shirts and organic caps available for purchase and pick up at the MOA Conference. Your purchase helps support MOA!
In addition to the great speakers, unparalleled networking opportunities, and a relaxed and fun backdrop, one of the best things about the conference is outstanding organic food and beverages. This year's conference will once again be catered by Chandee Bomgardner with Bomgardner Catering, Loma, MT.  Please follow the link to see a list of MOA's organic suppliers and find a form to become a supplier here.
About MOA's Annual Conference and Business Meeting
Every year, the Montana Organic Association (MOA) gathers its members and invites the public to join them in celebrating the organic movement that came about thirty years ago. Montana now ranks among the top states in the production of certified organic wheat and other grains along with peas, lentils, and flax.
The 17th Annual MOA Conference will be a gathering of a diverse but like-minded people who have dedicated themselves to living by organic standards that convey trust and transparency to the consumer. They will come together to share their stories, learn from each other and confront the many challenges that face them at this time in history.
The conference keynote address will be given by Matthew Dillon, the senior director of agricultural policy and programs at Clif Bar & Company, a leading maker of nutritious and organic foods. Matthew works with state and federal officials, academia, ingredient suppliers, farmers within Clif agriculture supply chain and the organic industry to improve the success of the rural communities from which we source our food.
More than forty speakers over the three-day conference will also include a 6-part workshop on "Cultivating Your Legally Resilient Farm" workshop by Rachel Armstrong with Farm Commons; research updates from MSU faculty like Dr. Pat Carr and Dr. David Sands, and discussions on seeds, soil health, financing opportunities, and so much more.  MOA will once again provide Organic University, a half-day long workshop focused on organic certification. MOA is also planning on having a Friday Kid's U to introduce youngster's to organic agriculture.
Area farm and facility tours are a staple of MOA conferences; this year will feature a tour of Montana Gluten Free,  a cooking demonstration by Chandee Bomgardner, and a visit to MSU facilities.  Chrysti The Wordsmith will provide an entertaining rumination on words important to the organic industry in a presentation that is open to the public on Thursday, December 5 at The Commons.  There will be live and silent auctions, an awards recognition of leaders and contributors of Montana's organic community, entertainment provided by Missy O'Malley, and networking opportunities with other organics professionals. Chandee Bomgardner will provide meals using locally sourced, organic ingredients, so the food is guaranteed to be outstanding.
This annual event also includes the MOA business meeting with board elections.
There are many ways to be involved with supporting the conference including hosting a vendor table at our tradeshow, becoming a sponsor, purchasing an advertisement in the conference program, becoming a food supplier, donating an item or service for our fundraising auction, or even volunteering. MOA is strong because of the participation and support of its many outstanding members, volunteers, sponsors, advertisers, and friends. Get involved today!
MOA has several registration options, including discounted registration for MOA members and students, along with those for vendor booths, sponsorships, and premium sponsorships. You will also find ways to donate, to volunteer, to sign kids up for Kids' U and more!
Visit MOA's registration page here.
Conference registration is online, but if you prefer to pay via check with a hard copy form, please email to let us know and a form will be emailed to you. moamembership@gmail.com
MOA welcomes students! We know the timing of the conference is tough with finals, but we think you'll get a lot out of our conference. Check out our student page for a reduced registration rate, volunteer opportunity, and application to present your work in a poster session.
The direction of this organization is only as strong as its Leadership. MOA welcomes energetic, committed dynamic leaders to join us to ensure the continued success of MOA.
The Board of Directors election will take place during the MOA Conference Annual Business Meeting at The Commons Conference Center, 1794 Baxter Lane East, Bozeman, MT 59718.
Call for Nominations.
The MOA Awards Committee is seeking your nominations for two awards to be presented at the Annual Conference in Great Falls.
The "Lifetime of Service" award goes to an organic producer, handler, retailer, researcher, service provider (or other) who has demonstrated a long-term commitment to organic agriculture in Montana.
A "Leadership in Organics" award goes to an organic producer, handler, retailer, researcher, service provider (or other) who demonstrates an on-going commitment to advancing the adoption, practice, and success of organic agriculture in Montana.
Are you a college student who is vested in organic agriculture? Are you doing research on topics relevant to organic farming, food, business, or the environment? Share your work with MOA! We welcome poster displays accompanied by brief descriptions of your work. Apply for the opportunity to present your work and build your cv here.
Follow MOA