Organic Academy Road Show 2022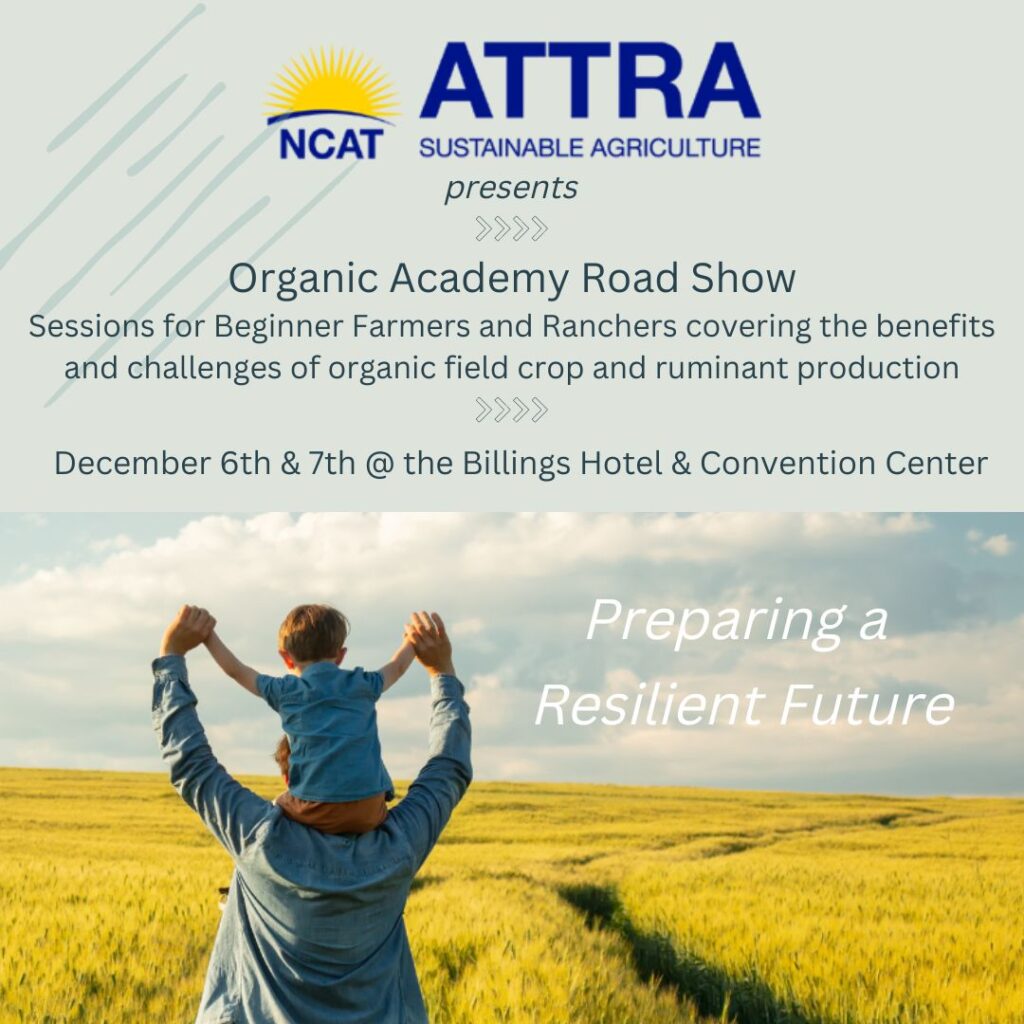 This year MOA is part of a regional project for Beginning Farmer and Rancher Development. On December 6th and 7th at the Billings Hotel & Convention Center, the Organic Academy Road Show (OARS) will include sessions covering the benefits and challenges of organic field crop and ruminant production. OARS is sponsored by National Center for Appropriate Technology (NCAT).
To register for these sessions, please go to the link below, or contact Jeff Schahczenski at: jeffs@ncat.org if interested. 
30 travel scholarships of up to $200 will be available to beginning farmers and ranchers to attend the OARS.
Follow MOA